A trip to Jellystone Park™ Luray is always filled with fun! There are a lot of ways to make your camping trip one of the best, but one of the best options to maximize your vacation (and give you more opportunities to have fun!) is by booking some of our add-ons! Ride around our Virginia campground with ease with one of our golf or limo carts, save big on the paid activities you love with our Fun Pass, or relax after a long day in your own private pool cabana. The possibilities are endless with our add-on options!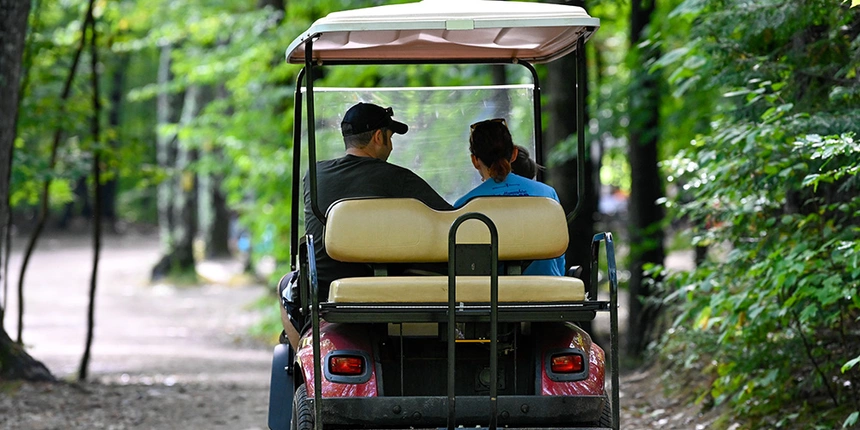 Golf and Limo Cart Rentals
Our Virginia campground has a lot to discover - and the best way to do so is by renting a golf or limo cart during your camping trip! Easily access all that our Camp-Resort has to offer with a quick ride on your 4-seater golf cart or 6-seater limo cart. Golf carts range from $58-$75 per night during non-peak season, and $77-$80 per night during peak season. Limo carts range from $82-$113 during non-peak season, or $123-$129 during peak season. Golf carts must be rented for a two-night minimum, but if you use our 4NIGHT, 5NIGHT, or 7NIGHT deals when you book your stay and add-on a golf cart, you'll receive 20% off your rental fee!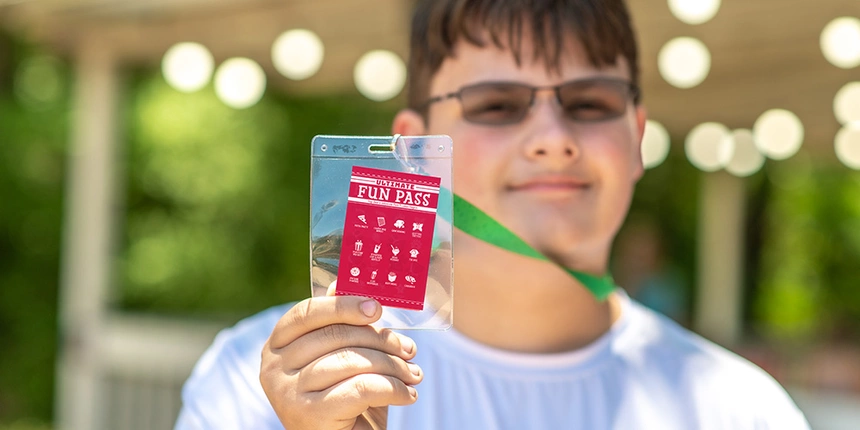 Fun Passes
Our Fun Pass is the best way to give you instant access to multiple of our paid activities, treats, and souvenirs for a lower cost during peak season! You can purchase one of two pass options, our Fun Pass and Ultimate Pass, and enjoy activities like arts & crafts, refreshing drinks, tasty meals, and VIP souvenirs all included in your initial purchase! Our Ultimate Fun Pass is $80 while our Fun Pass is $65. Choosing to purchase a Fun Pass will give you up to 25% savings for all of these activities - find out what's included in each pass here.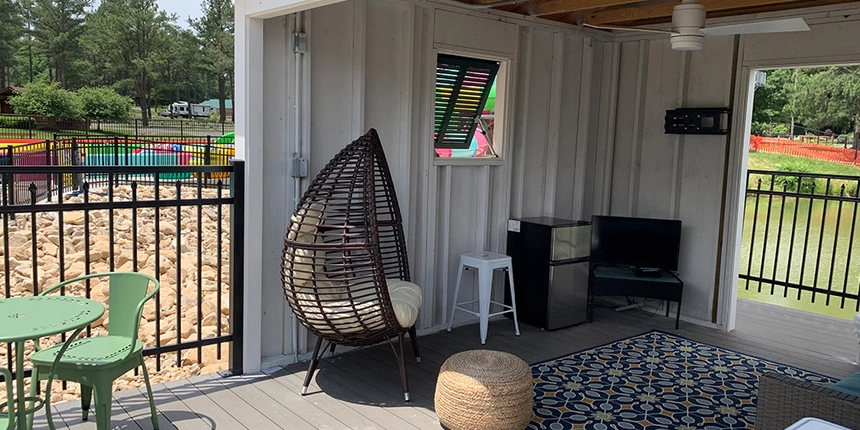 Pool Cabana Rentals
Our Water Zone provides hours of fun for our campers, so you might need a relaxing spot to take a break in between splashes! Our private pool cabanas provide the ultimate relaxing experience for those looking to lounge poolside. Let the kiddos splash the day away and keep a close eye on them while you relax in the shade with a mini fridge and comfortable patio furniture. Pool cabanas are $69 on weekdays and $157 on weekends during non-peak season. During peak season, they are $155 on weekdays and $189 on weekends. Plus, if you use our 4NIGHT, 5NIGHT, or 7NIGHT deals and book a pool cabana, you'll receive 20% off your rental fee!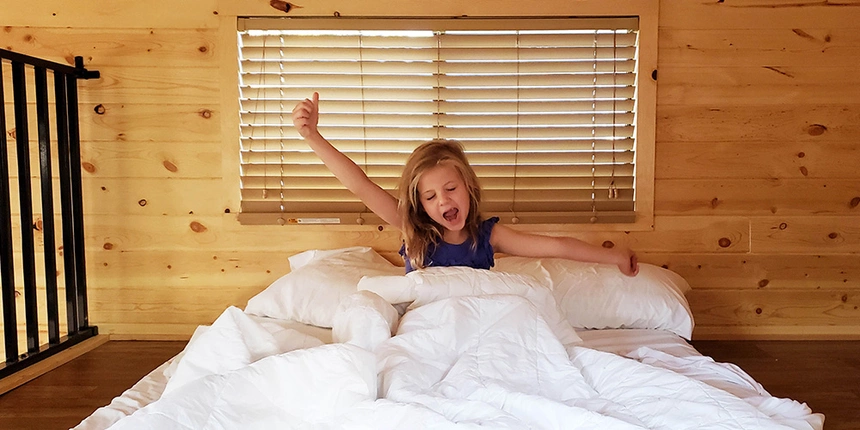 Linen Rentals
Save some time packing and free up space in your luggage when you choose to add linen rentals to your booking! Each set of linens you rent will include a pillow, sheets, blanket, towels, and wash clothes. You can select for a full/queen bed, or twin bed at checkout! Enjoy the convenience of fresh linens while also freeing up room to pack extra goodies for your stay!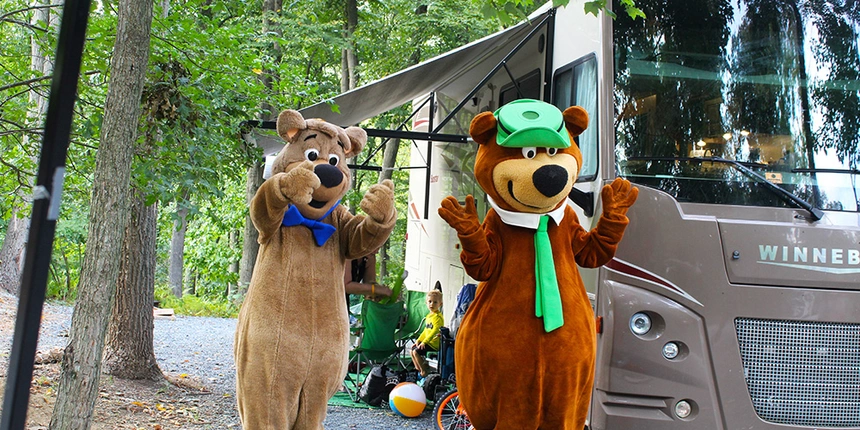 BEAR VISITS & BEDTIME STORIES
Add an extra touch to your stay with a Bear Visit or Bedtime Story! Whether you're celebrating a birthday or just want to add a special extra touch to your stay, these visits are always beary fun! See what is included in both the Bear Visit or Bedtime Story visits here.

All of our add-ons give campers the opportunity to have a luxury experience at our Camp-Resort. Get access to the comfort and convenience of these add-ons, and more, when you choose to add any of these at checkout. If you're looking for a full list of our add-ons to help you better plan your vacation, click here to take a look. If you've already booked your stay and would like to book an add-on, please give us a call at (540) 300-1697.