Staying on-site at our Camp-Resort offers a wide variety of things to do, but have you thought about exploring Luray, Virginia? From cavern tours and historic villages, to fun attractions and local restaurants, Luray, VA offers a variety of things to do for all ages. Keep reading for our top 5 recommendations!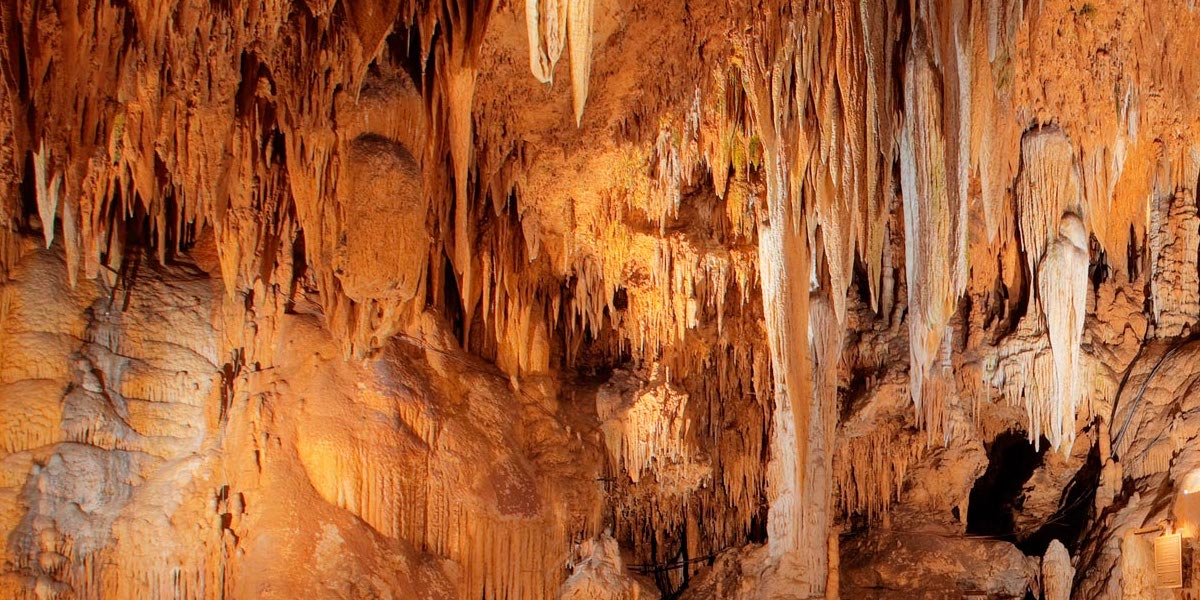 Luray Caverns
An excursion to the Luray Caverns is among one of the top things to do in Luray, Virginia, making it a must-see on your next camping trip. What was once called the "discovery of the century", Luray Caverns are a U.S. National Landmark and the largest caverns on the East coast of the United States. Take an underground tour through the tunnels and view some of the most immense columns and rock formations that you'll ever see. You will also see the largest body of water ever found in the caverns! After taking your tour, you may try your hand at escaping the Garden Maze at Luray Caverns for even more fun and adventure!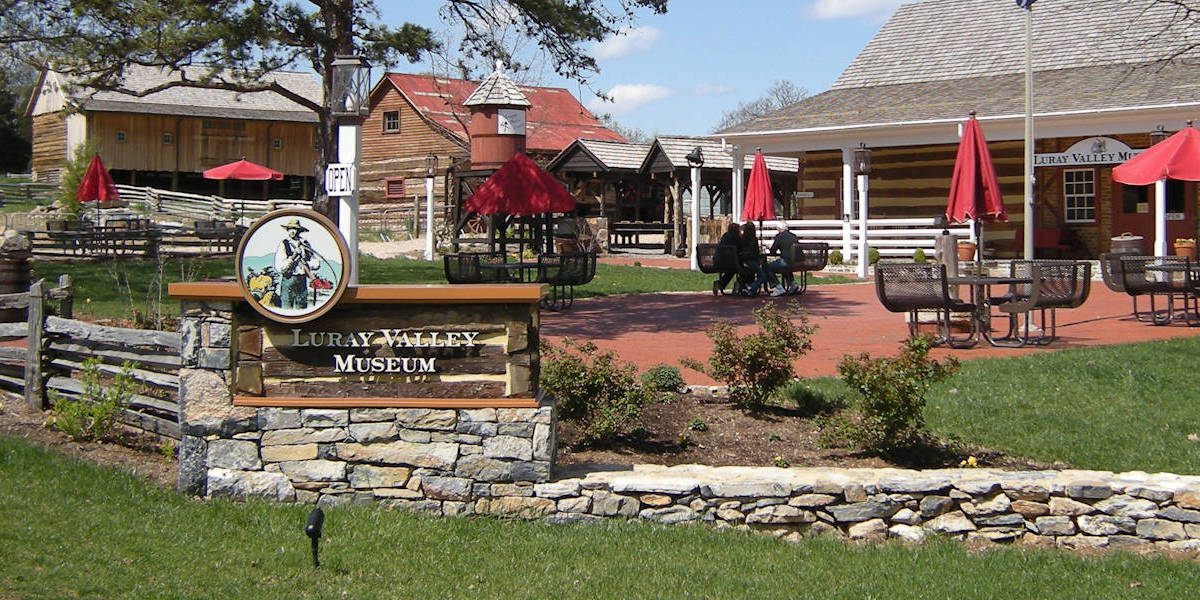 Shenandoah Heritage Village
Any history buffs out there? Shenandoah Heritage Village is located mere minutes from Jellystone Park™ Luray and will take you back in time as you experience 19th-century country life. Spanning over 7-acres, Shenandoah Heritage Village is home to the Luray Valley Museum, historical buildings from the 1800s, real life signatures from Union and Confederate soldiers, and many more historical activities. Your Luray camping trip is not complete without a little taste of history at the Shenandoah Heritage Village!
Hawksbill
Whether you're looking for things to do in Luray, shopping in Luray, or places to eat in Luray, Hawksbill has everything you need, all located within 10 minutes from our Camp-Resort.
Hawksbill Greenway
Hawksbill Greenway is the perfect day trip for those looking to enjoy the natural surroundings of Luray, VA. Stay active along the 2-mile hiking and biking pathway or hangout in the park with a picnic. Plus, check the Ruffner Plaza calendar to see what Luray events are going on while you visit.
Hawksbill Trading Co
As a vendor-owned cooperative, you'll find booths manned by crafters, antique dealers, aritsans and more, all located at Hawksbill Trading Co! It's a one-stop shopping experience where you're sure to find unique treasures and tasty baked goods. Every experience is different so you never know what you'll bring home!
Hawksbill Diner
Hawksbill Diner is a small, locally known, diner that serves the best of southern style home-cooked meals. Grab a seat and dine-in, or call ahead and order takeout from this Luray, VA restaurant to bring back to Jellystone Park™ Luray! Located right on Business Route 340, Hawksbill diner is the perfect place to grab a bite whether you are coming or going from the city.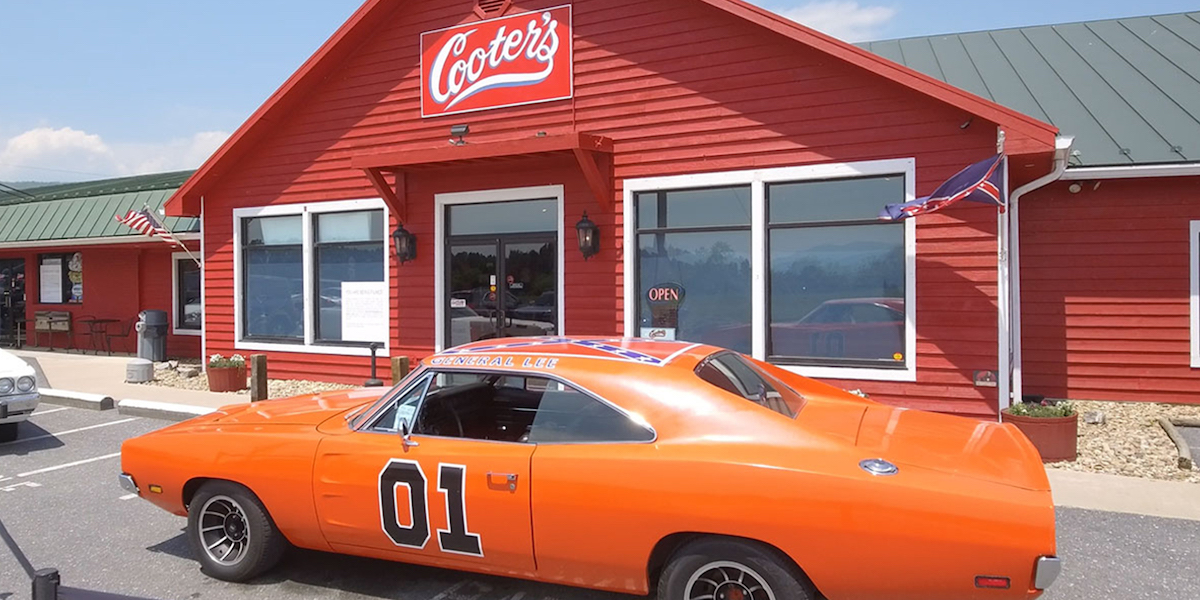 Cooter's Place
If you grew up watching The Dukes of Hazzard, Cooter's Place in Luray is a must visit. Check out all of the show memorabilia, vehicles, Boss Hogg's Caddy, and more at the museum! If you're looking for something else to do, you can hang out and listen to the "Cooter's Garage Band". Join us every Saturday for a free concert by "Cooter" or come by on Sunday for free bluegrass concerts! Locals and visitors alike can share in these fun Luray events and if you're lucky, you may even see an appearance from the man himself, Ol' Cooter. Plus, did we mention that admission is free?!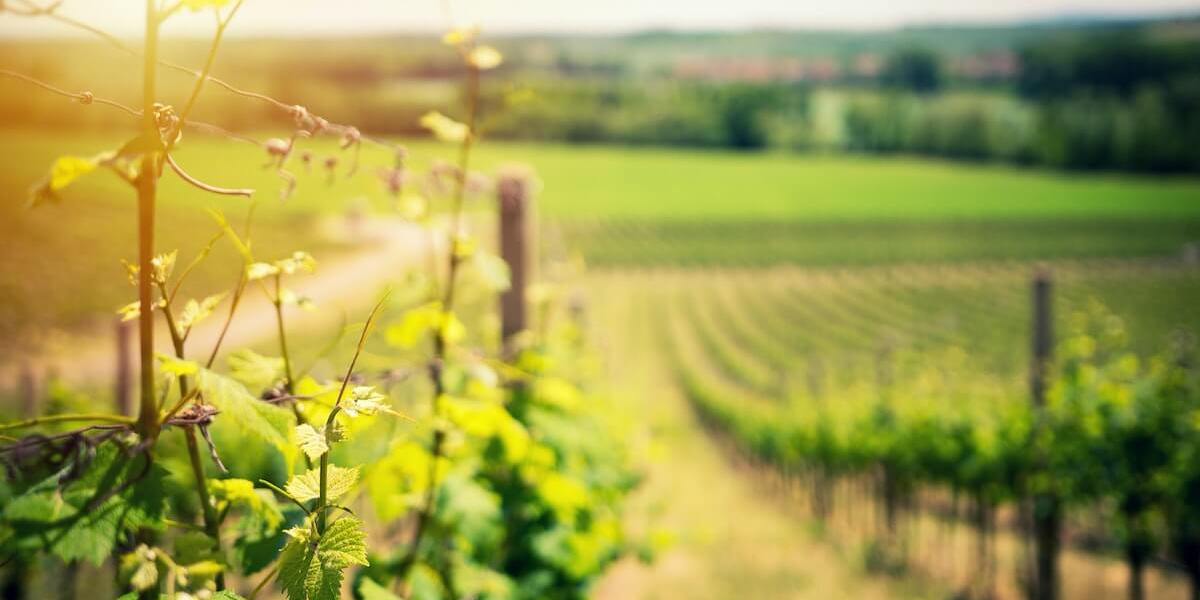 Wine Tasting
One of the many popular things to do in Luray is wine tasting at one of the areas' three main tasting rooms - Castle Vineyard, River Hill Distillery, and Wisteria Farm and Vineyard. All located within a 20 mile radius of the Camp-Resort, these wineries make a great adults-only day trip. Or, considering bringing the whole family and enjoy a picnic lunch and outdoor games, such as cornhole.
As you can see, there is so much to do in Luray, Virginia that the whole family will enjoy. Whether you're looking to tour through underground caverns, learn about the vast history of Virginia, or enjoy a more relaxing sightseeing day trip wine tasting and shopping, Luray, Virginia is the place to be. If you and your family are interested in additional experiences, check out this list for everything Luray, VA has to offer. Start planning your day trip to Luray now!