When planning the perfect trip to anywhere, food is a huge consideration. It can be stressful trying to find the perfect place to eat for the family or a nice brewery or winery to visit on your own. Fortunately, when it comes to the city of Luray, VA we've got you covered. Jellystone Park™ Luray, nestled among the Blue Ridge Mountains in Virginia, is tucked away just outside of Luray. As a result, we've become experts on the area. Below, we've outlined a few restaurants, wineries, and breweries that we personally recommend and hope you give a try during your next visit!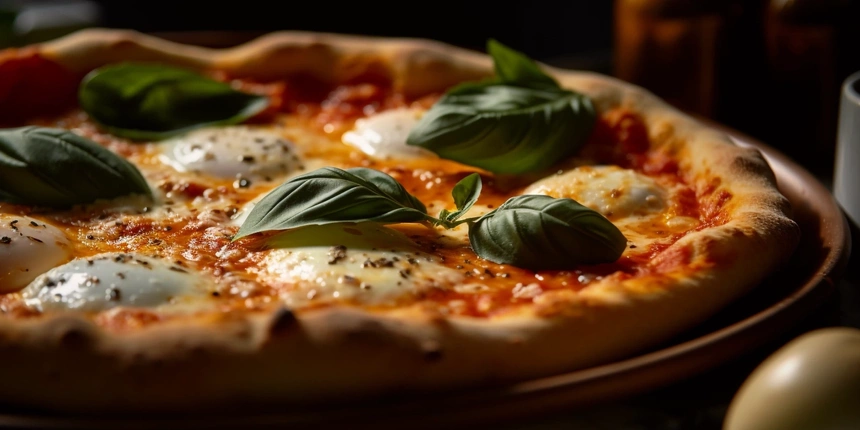 Restaurants
Finding a place to sit down and grab a bite can be tough. With so many different options and varying reviews, it can be difficult figuring out what places are truly good. Well, we can help with that! The Luray area has tons of restaurants to choose from with delicious food options. We've compiled our top five Luray restaurants below!
Triple Crown BBQ
Triple Crown BBQ serves some of the best and most authentic Carolina BBQ. Located right in Luray, VA, they slow-smoke their menu in small batches every day. They make the best BBQ in the area and make sure their sides hold up to the same standards as their meat too. With an excellent potato salad and cole slaw, you'll enjoy the sides (almost) as much as their delicious BBQ.
Il Vesuvio Italian Restaurant & Pizzeria
Il Vesuvio has some stand out Italian food in Luray. From their pizza to pasta to wings, Il Vesuvio manages to set themselves apart with every menu item. The service is extremely fast and friendly and all of their servers genuinely care about your experience. The pizza is great, but don't limit yourself to just pizza. If you decide to visit this restaurant in Luray, VA, make sure to get some of their delicious appetizers or some wings for the table too.
Ollie Cat Cafe
Ollie Cat Cafe is a nice homestyle American cafe with something for everyone. Tim Lindner, the head chef, is trained in classical French cooking and managed several restaurants before finally opening Ollie Cat Cafe. They strive to bring comforting, yet fine foods in an unpretentious atmosphere. With country fried steak and shrimp scampi on the menu, the Ollie Cat Cafe is a nice, comfortable, and most importantly, delicious place to visit.
Broad Porch Coffee
If you're looking for a nice coffee house with some light, yet tasty breakfast options, check out Broad Porch Cafe. They have good rotating pastries as well as breakfast sandwiches and more. They have a really good salmon & dill toast as well as some delicious coffee. If you want a morning pick-me-up or a late afternoon recharge, head over to this yummy Luray restaurant!
Camino Real
For some great Mexican food, visit Camino Real. With huge portions and an even bigger menu, this restaurant has mouthwatering fajitas, chimichangas, and burritos. It's located in what could have been a storage facility but part of that is what gives this great hole-in-the-wall character and charm. For some great Mexican food in Luray, come check out this little spot during your Luray camping trip!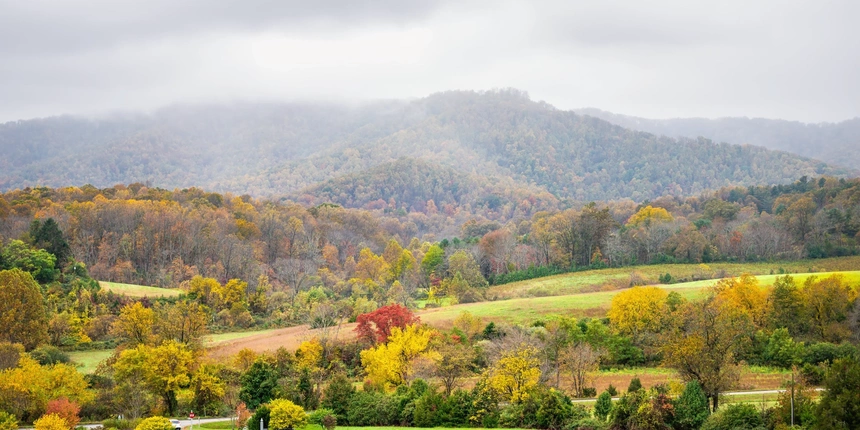 Wineries
The state of Virginia is home to well over 300 wineries. Luray especially has some exceptional wines thanks to the terroir of the Shenandoah Valley. The valley is protected by mountains on both sides creating a rain shadow. This aids the grapes in the summer when the warm dry weather is needed to facilitate the ripening of the grapes. If you're in the area, make sure you check out some of these wineries made from Shenandoah grapes.
Castle Vineyards
Castle Vineyards is a vineyard on a working cattle farm. With both indoor and outdoor seating, this comfortable tasting room has a lot to offer. They have billiards, board games, TVs, and cornhole in their new barn/tasting room. This winery in Luray, VA also has a really nice indoor space for parties, bridal showers, and the likes. They offer tastings and flights of their wines as well as a variety of snacks!
Shenandoah Vineyards
Shenandoah Vineyards is the second oldest vinery in Virginia and the oldest one in the Shenandoah Valley. They specialize in riesling grapes but have recently added more variety to the mix, with grapes like pinot gris and pinot blanc being added to the vineyard's roster. They offer tastings of their wines and have plenty of different wines for you to try and buy.
Sharp Rock Winery and Vineyards
This beautiful winery is located on the Hughes River at the foot of Old Rag Mountain. Sharp Rock Winery and Vineyards is one of the most beautiful vineyards you can visit. At Sharp Rock, they take extreme pride in being a small artisan winery with 12 different award winning wines. They focus on simplicity and the classic winemaking techniques. They have a tasting room on the property and offer a chance to taste some of their great wines on your visit to the area.
The Valley Cork
The Valley Cork is a small wine bar and bottle shop located in downtown Luray. They serve a variety of wines and even some meals for you to try. This Luray winery also offers flights and have generous pours allowing you to get full tastes of the wines instead of just sips. They have a great atmosphere and really friendly and knowledgeable staff, ready to help you out with anything you need and give you more information on their wines.
DuCard Vineyards
Another gorgeous vineyard in Virginia, bordering the eastern side of the Shenandoah National Park, is DuCard Vineyards. This relaxing vineyard offers fantastic views of the Blue Ridge Mountains on their patio or their large outdoor space. Not relaxed enough? Well good news - this winery also offers massages. Relax among the vines and sip delicious wines while visiting this vineyard near the Shenandoah National Park.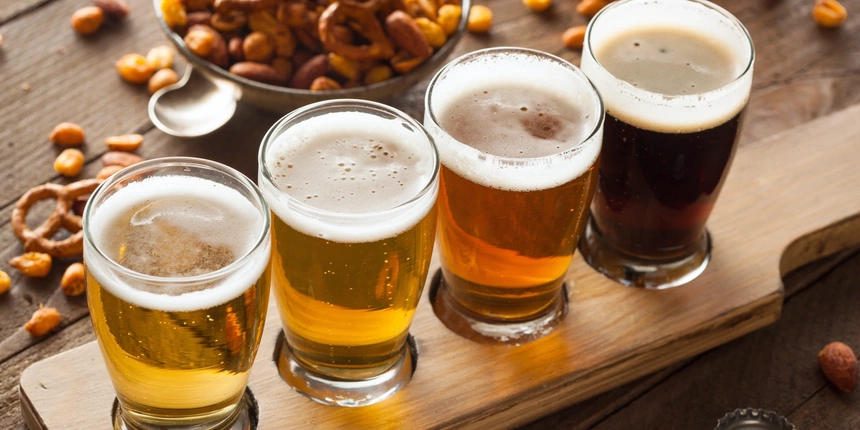 Breweries
Luray, VA offers plenty of breweries but finding the best ones to visit can be tricky. Fortunately, if you're looking for a cold one in Luray or trying to sample some craft brews near the Shenandoah National Park, these five breweries we've compiled below should have you covered.
Hawksbill Brewing Company
Hawksbill Brewing Company is dedicated to using local ingredients in their beers whenever possible, starting with hops grown right in Luray. They also use local honey, blackberries, and many other ingredients to add to their beers. They have a very hoppy and mildly citrus IPA made from local hops, called the Horray for Luray IPA. Try this beer and many others when you visit this brewery in Luray, VA.
Brothers Craft Brewing
Brothers Craft Brewing is owned and operated by the same brothers who founded it. With 14 rotating drafts featuring their more traditional beers as well as their more experimental beers. They have really great lagers and pale ales to try when visiting their taproom. They also host a variety of events at their taproom with events like live music, comedy nights, festivals, fundraisers, and more. Be sure to check out the events calendar before your visit!
Backroom Brewery
Another great brewery for you to try is Backroom Brewery. Starting as a small herb farm, before building their hops field in 2012, this brewery has delicious food and award winning beer. They offer flights, pints, growlers, and crowlers of their different beers. They have six different award winning beers including a blonde ale, a hazy wheat beer, a stout, a double IPA, and a Scotch ale. When it comes to beer in Luray, this is one spot that manages to make great beers of all kinds.
Bald Top Brewing Co.
Bald Top Brewing Co. is another Luray brewery to visit. They have a super neat venue and feature a ton of different live music acts throughout the summer leading up to mid-October. They also have a pizza oven and serve woodfire pizzas. Beyond the music and the pizzas, they have some really good beers. Their shandy, ales, and IPAs give you a wide variety to choose from. Make sure you check out this cool brewery near Luray, VA!
Elkton Brewing Company
Located in Elkton, VA, only about 30 minutes away from Luray, sits Elkton Brewing Company. This nano brewery makes great beers and puts quality first. They don't distribute or can their beer and rather focus on making the highest quality, small batch beer possible. They have fantastic beers ranging in different varieties with strong bodies and full of flavor. If you like a hearty beer, this is one place you've got to try.
Whether you're looking for a nice family restaurant, a beautiful vineyard & winery, or a cozy taproom to discover, Luray, VA has a place for you. If you need a place to stay while out here though, check out our Virginia campground, as we are only a short distance from all of these excellent spots! To book your stay, call (540) 300-1697 or click here to view availability. We look forward to seeing you soon!