If you're visiting our Camp-Resort this season, you'll probably need a few suggestions for things to do outside of our Luray campground! With all that we have to offer, you won't need to leave our Virginia campground unless you're itching to explore the surrounding area! Harrisonburg and neighboring towns have plenty of options for family-friendly things to do. Here is a mix of 10 things to do near Harrisonburg to keep in mind for your next stay with us!
Family-Friendly Attractions: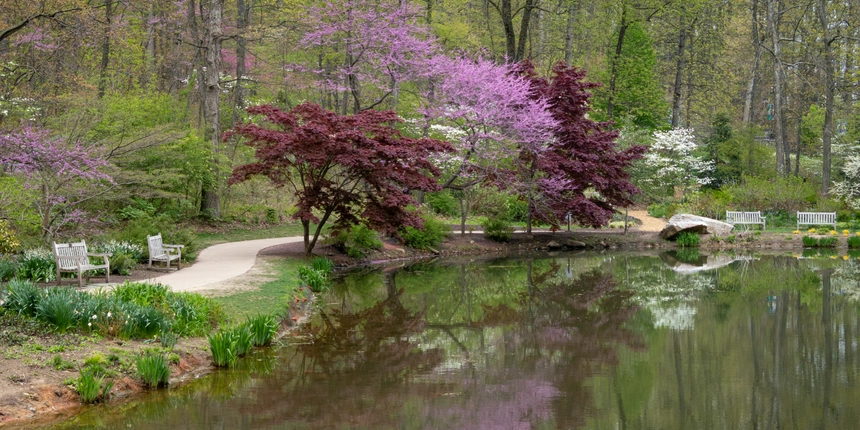 Edith J. Carrier Arboretum
For those looking to enjoy some natural beauty, visit Edith J. Carrier Arboretum! These gardens, sponsored by James Madison University, sit on their campus and host many different plants and wildlife. For birdwatchers and plant enthusiasts, this is a great place to swing through!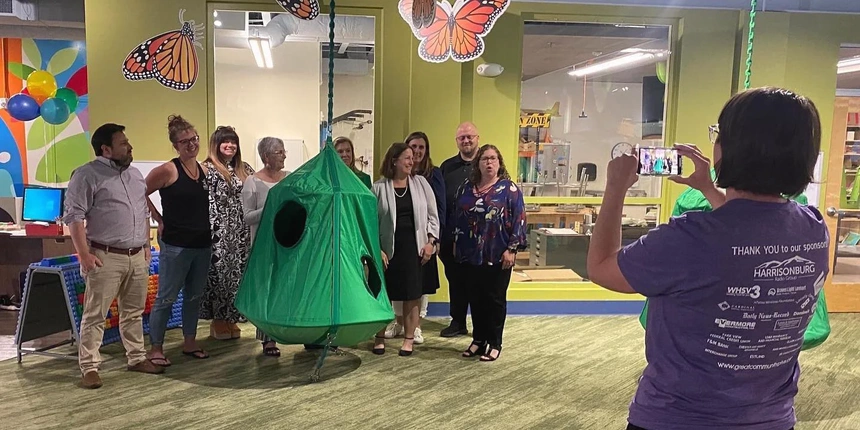 Photo courtesy of Explore More Discovery Museum website
Explore More Discovery Museum
The Explore More Discovery Museum is a children's museum in Harrisonburg, VA. This children's museum is home to many fun and interactive exhibits. From planes and cars, to farms and more, these interactive exhibits offer so much for you and your family to enjoy! For families in the area, this is one place you won't want to miss.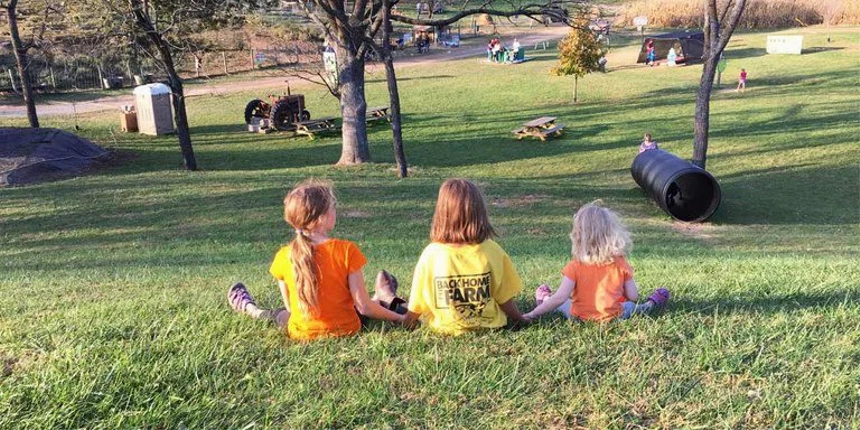 Photo courtesy of Shenandoah Valley website
Back Home on the Farm
Back Home on the Farm shows you what it is like to live on a farm in Harrisonburg, VA. The farm has a wide variety of activities that are fun for thw whole family like horse carousel rides, playgrounds, love trails and show much more! In the fall, they have a 7-acre pumpkin patch as well as a haunted corn maze. Come meet cute farm animals and enjoy the great ourdoors!
Top Local Restaurants: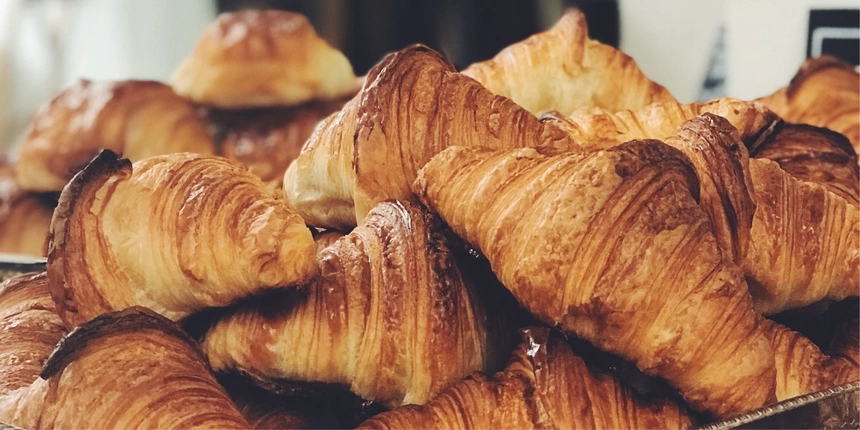 Magpie Diner
Need somewhere to stop for brunch while camping near Harrisonburg, VA? Check out Magpie Diner! They serve breakfast all day including fresh baked pastries, biscuits and gravy made with local pork, tropical french toast, and more!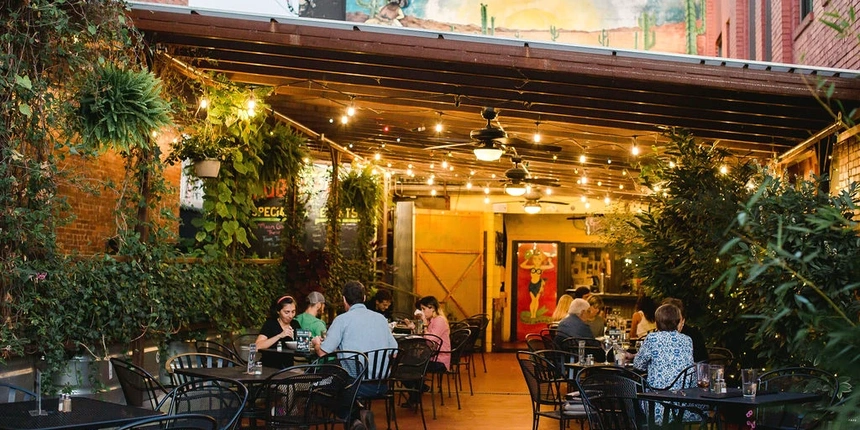 Photo courtesy of Harrisonburg, VA visitors website
Clementine Cafe
In the historic downtown of Harrrisonburg, occupying the once Strand Theater is Clementine cafe. This cafe also serves delicious breakfast and brunch, with shrimp and grits, huevos rancheros, and more. Their dinner menu is also expansive offering small plates, (and big ones too), for those looking to try different things.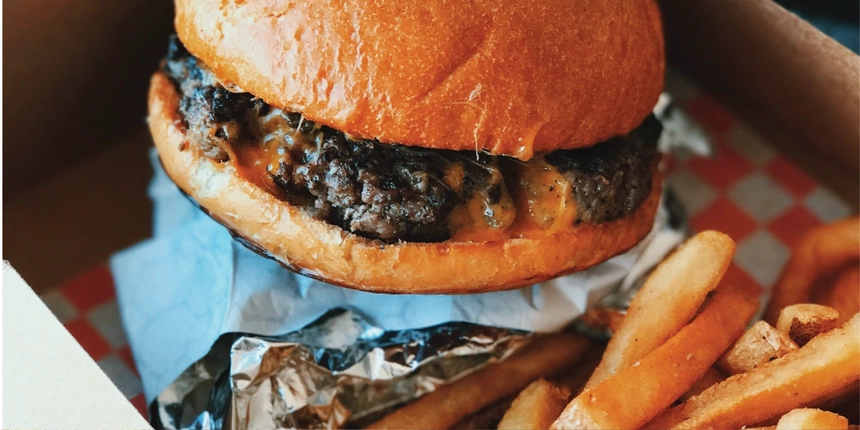 Photo courtesy of Harrisonburg, VA visitors website
Jack Brown's Beer & Burger Joint
Jack Brown's Beer & Burger Joint is a burger place with a heart for craft beers. Beyond their crafty and tasty burgers, of which there are plenty, they also serve some of the best beer in town. Try their rotating selection of beers paired with a juicy burger!
Best Nearby Activities: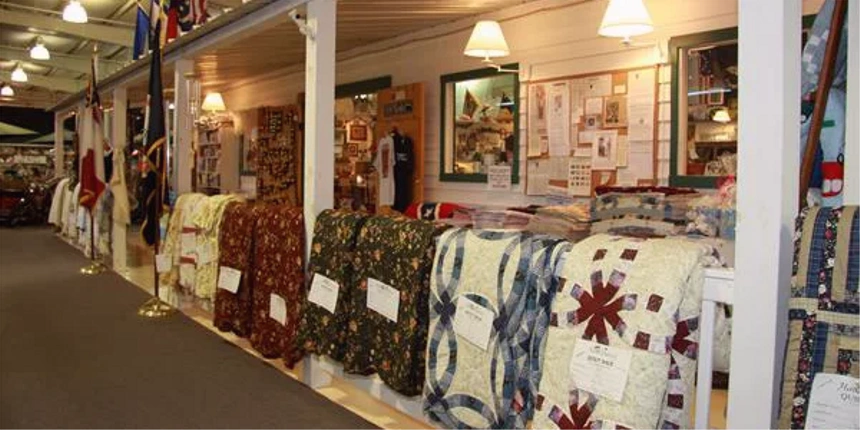 Shenandoah Heritage Market
Come visit the area's largest country market at Shenandoah Heritage Market! They have a huge variety of different vendors selling different craft goods. From local produce to handmade quilts, the Shenandoah Heritage Market has something for everyone!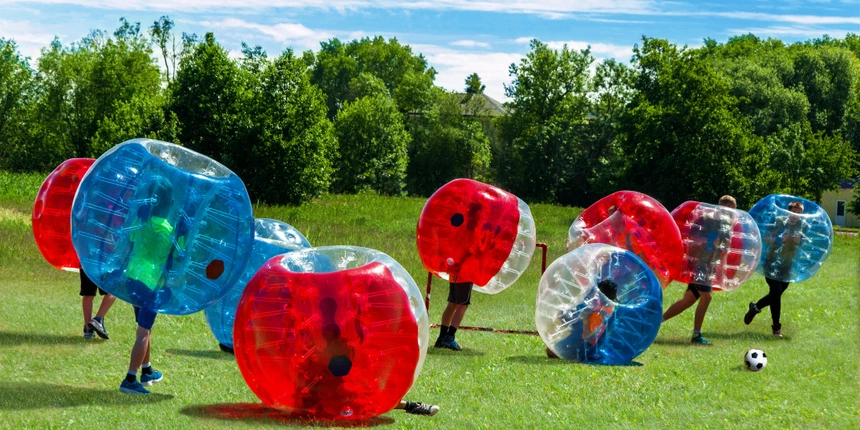 Elevation Sports
Are you camping near Harrisonburg, VA and need to release some energy? For more active families, give Elevation Sports a visit! Known as the premier destination for playing knockerball, combat archery, and nerf wars, the whole family will love Elevation Sports for everything they have to offer.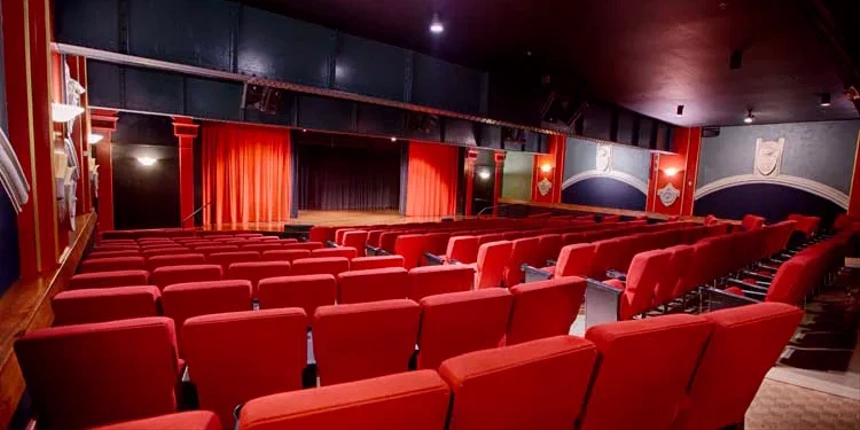 Photo courtesy of Harrisonburg, VA visitors website
Court Square Theater
This cool and quaint venue offers plenty of live shows and entertainment for you to see. From comedy shows to plays, this theater has different shows scheduled all the time! On top of this, they also play movies. No matter which show you attend, Court Square Theater has something for everyone.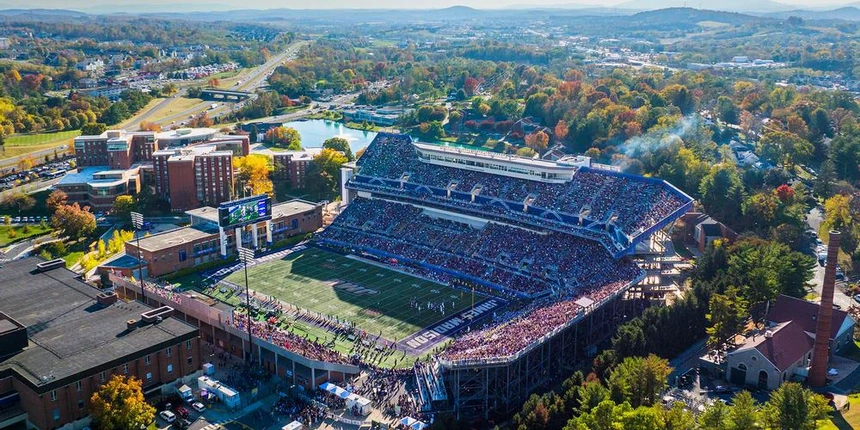 Photo courtesy of James Madison University website
Bridgeforth Stadium
Bridgeforth Stadium is the stadium for James Madison University. This stadium is constantly in use during the football season and is a great place to catch a game. If you want to see a football game during your visit to Harrisonburg, come out and cheer for the Dukes!
Hopefully you're able to add a couple of these stops to your itinerary next time you stay with us! Our Camp-Resort is the perfect homebase if you're traveling to Virginia and interested in staying at a campground near Harrisonburg, VA. While there is plenty to do at our Camp-Resort, we hope you can venture out to Harrisonburg and other nearby towns to see some of our local favorites!