Our Virginia campground is just ten minutes away from the Shenandoah National Park! Our 73 scenic acres offers the best camping near the Shenandoah National Park—offering a wide variety of outdoor activities like biking, hiking, rock climbing, & fishing! Keep reading to see the benefits of camping near Shenandoah National Park!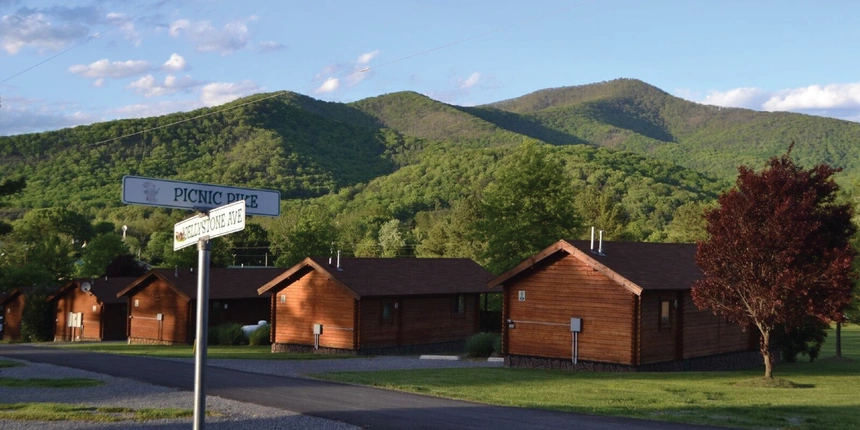 Cabin Camping near the Shenandoah National Park
If you're a glamper and you prefer a luxurious camping experience over a traditional, rustic one, we have cabins that will still give you that outdoorsy, riverfront feel but still provide the luxuries and conveniences of a home. Camping near Shenandoah National Park has never been easier at our Virginia campground!
Premium Loft Cottages
You can capture a beautiful mountain view by staying in our Premium Loft Cottages! Sleep up to 10 comfortably with a queen bed, twin bunk beds and a loft with 2 twin mattresses. You can also enjoy a variety of different amenities like a screened porch, a dining room, a kitchen and a fire ring! These cabins are surrounded by beautiful trees for you to enjoy a nature walk outside while capturing scenic views of the park in the distance!
Comfort Cabins
Our Comfort Cabins are the perfect accommodation for those who like being close to nature but love the "glamping" experience. These cabins can accommodate up to 6 guests and have a picturesque views of the mountains right from their backyard! Enjoy watching gorgeous views from the kitchen or in your bedroom! Plus, this accommodation comes with a fire ring, picnic table, and a grill!
Cottages
Located right on Picnic Pike, our Cottages are spacious and great for families who love to be right by nature! Enjoy prime views of the mountains from the luxury of your own porch. Inside, you can enjoy a kitchen, bathroom, and sleeping accommodations for up to 6. Plus, enjoy the views of the park around the campfire with the fire pit included in this cabin!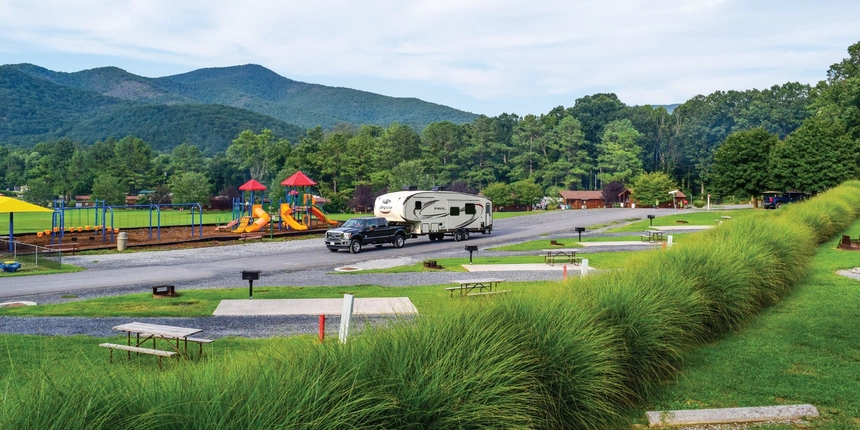 RV & Tent Camping near the Shenandoah National Park
If you're more of a traditional camper but want to see beautiful scenic views, we have RV and tent sites that make for the perfect Shenandoah National Park camping spot. Truly unplug and connect with nature when you choose a spot near this landmark. From full hook-ups to rustic set-ups, we've got an option for every type of camper!
Mountain View Premium RV Site
Our Mountain View Premium RV Sites can accommodate all RVers who love to have a clear view of the mountains and the Shenandoah National Park! Enjoy water, sewer, and electric hook-ups when you choose this campsite type for your next camping trip. Plus, enjoy the views outside with your own picnic table, charcoal grill, and fire ring!
Premium Back-In RV/Tent Site
If you prefer to have the option to RV or tent camp, our Premium Back-In RV/Tent Site is perfect for you! Located in a wooded area along the Blud Ridge Mountains, these private sites are spacious and quiet. Enjoy amenities like 30-amp/50-amp electric, sewer, water, & cable hook-ups. Plus, you can view the park from any of our activities that are in close proximity to your campsite!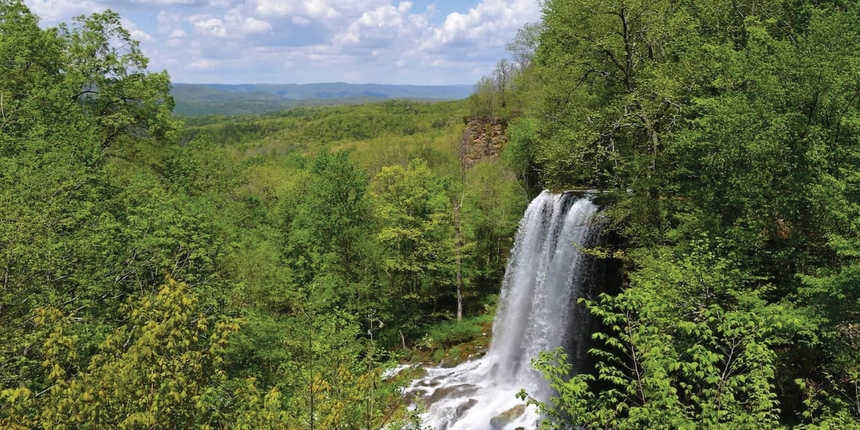 Water Attractions
Did you know that the Shenandoah National Park has nine different waterfalls? All of these waterfalls have their own unique characteristics to them! One of our favorite waterfalls is Rose River Falls! This waterfall is over 67 ft tall and is known for having powerful cascades. Many guests visiting the park will slide down the rocks to go into the water to swim or kayak. Another famous waterfall at Shenandoah National Park is Doyles Falls. This is one of the most picturesque waterfalls on the parks' property located right in the south district. Many hikers and nature lovers love exploring this waterfall to admire the views and take a few photos and videos to keep as memorabilia. These waterfalls are the just another way to enjoy all of the attractions and amenities that the Shenandoah National Park has to offer!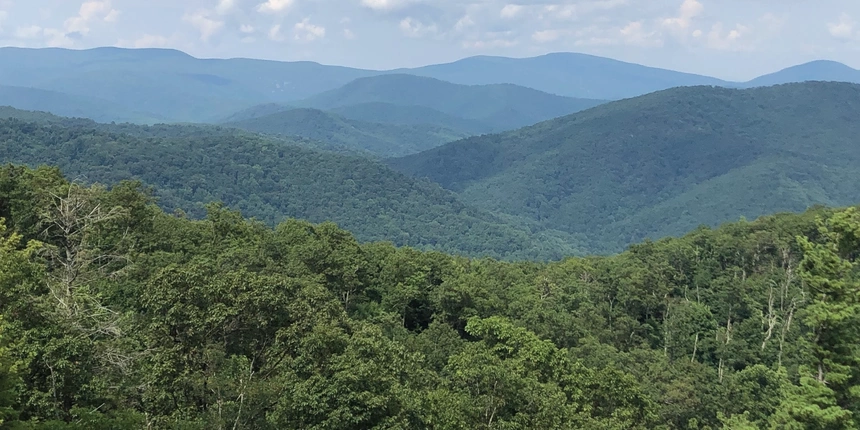 Fun Facts About the Shenandoah National Park
The Shenandoah National Park is just 10 minutes away from our Virginia Camping Resort and 75 miles away from Washington D.C.! This National Park has beautiful waterfalls, hiking trails, woodland hollows, and beautiful flowers & plants for all nature-lovers to enjoy! With over 200,000 acres of land, there are a variety of different species living in the park including black bears, deer, and songbirds! "Shenandoah" is a Native American word that means "Daughter of the Stars", this national park gives you the ability to have gorgeous views of the surrounding areas no matter what time of year!
As you can see, the Shenandoah National Park holds a lot of historical importance, as well as importance to our Virginia campground! Providing gorgeous mountain views and fun outdoor attractions for our campers! We are grateful to be a campground near Shenandoah National Park so our campers can enjoy all of these wonderful benefits! Next time you're picking out your cabin or campsite, consider choosing a cabin or campsite that offers views of Shenandoah National Park!